The team at Chandler Book Design aided the author of Moving on After Cancer in creating an aesthetically pleasing, yet factual novel. In an initial meeting, the author acknowledged the importance of easy to read, clear and factually correct diagrams, which the design team took onboard within their design planning. 
The most important task for our team was to navigate a very sensitive subject by utilising clear and concise subsections of text; which would aid the reader in discovering new and factual information about life after cancer, whilst also demonstrating a considerate undertone. By utilising page breaks and columns, the information appears more easily transmutable to the reader, whilst also maintaining the readers attention in digesting larger volumes of text.
The design team made use of multiple images which connote calm, tranquil and innately feminine undertones; which further aligned with the expression of the author's writing. The colour palette also played an important part within this project; by using muted tones of primary colours alongside accents of bold hues within the diagrams; with the intention for the reader to be drawn to important and significant pieces of information. Overall the project was a rewarding challenge for our team to encounter.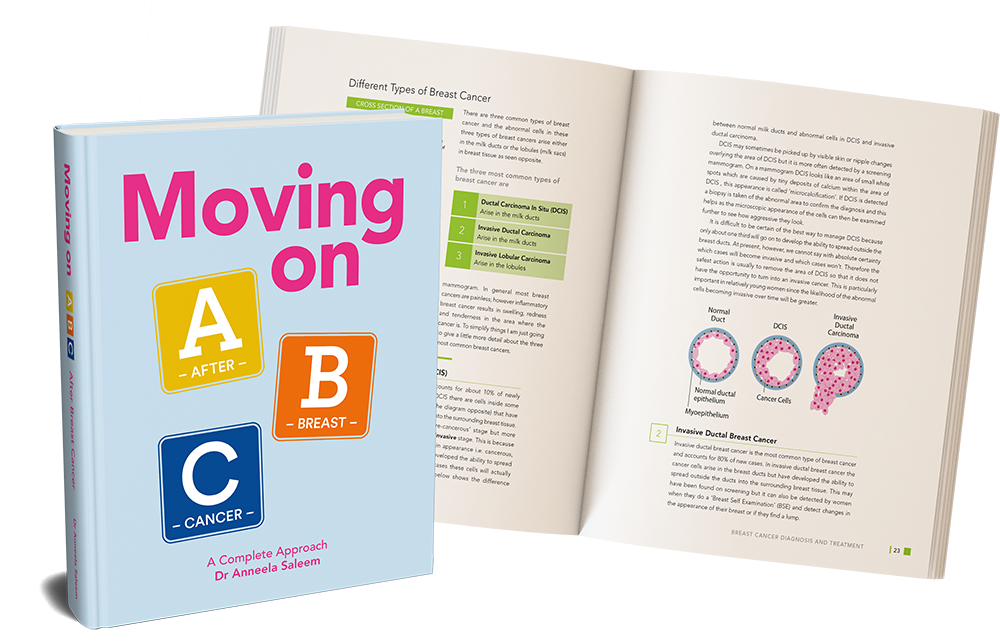 Front Cover and Chapter Start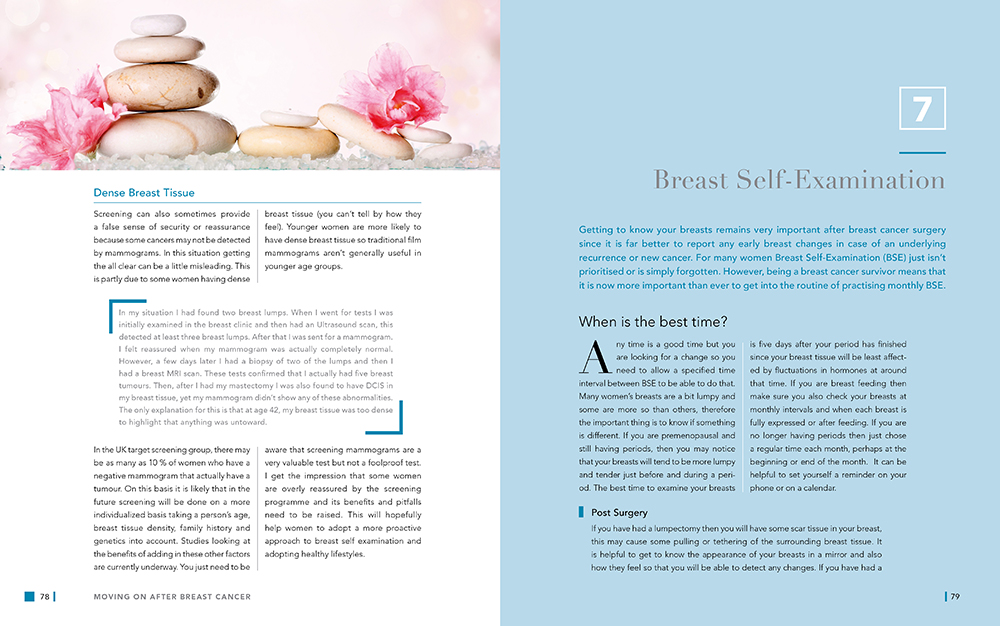 Internal double page spread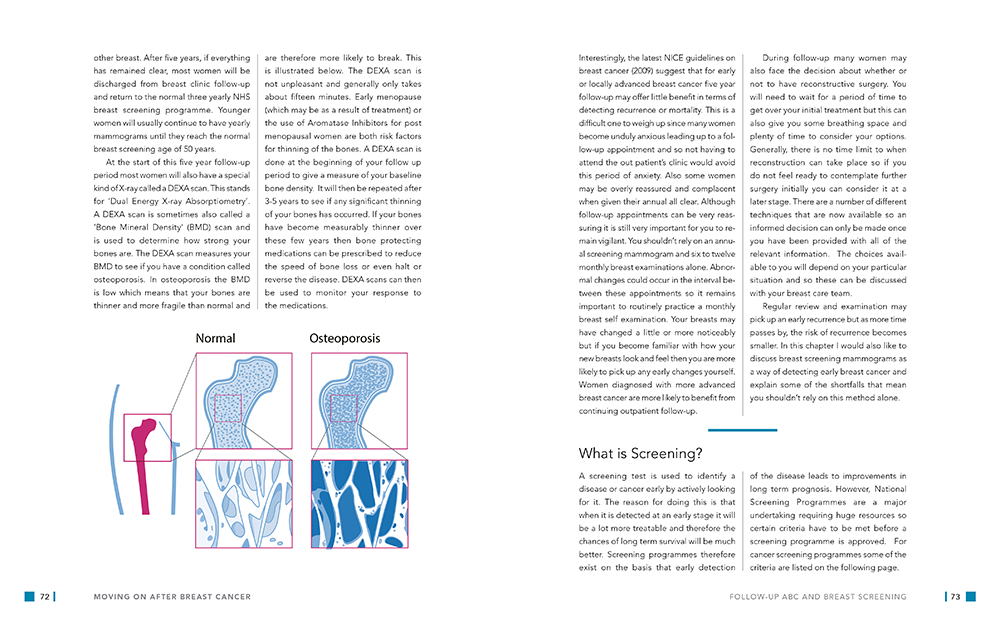 Internal double page spread