This project was a unique task for the Chandler Book Design team due to the genre of the novel and the particular target audience. Essence Hunters is a fantasy book aimed at a young adult target audience; and therefore needed a design to reflect this pitch. The design team realised early on within the initial stages of the project that one of the biggest challenges for this Cover Design was that the choice of imagery needed to reflect the age group the author intended. As a result, the team created a slightly gothic toned representation of an English castle with a photorealistic dragon superimposed into the image. The dark red hues are moody, yet not intimidating for this particular audience; and is enough to draw the reader in.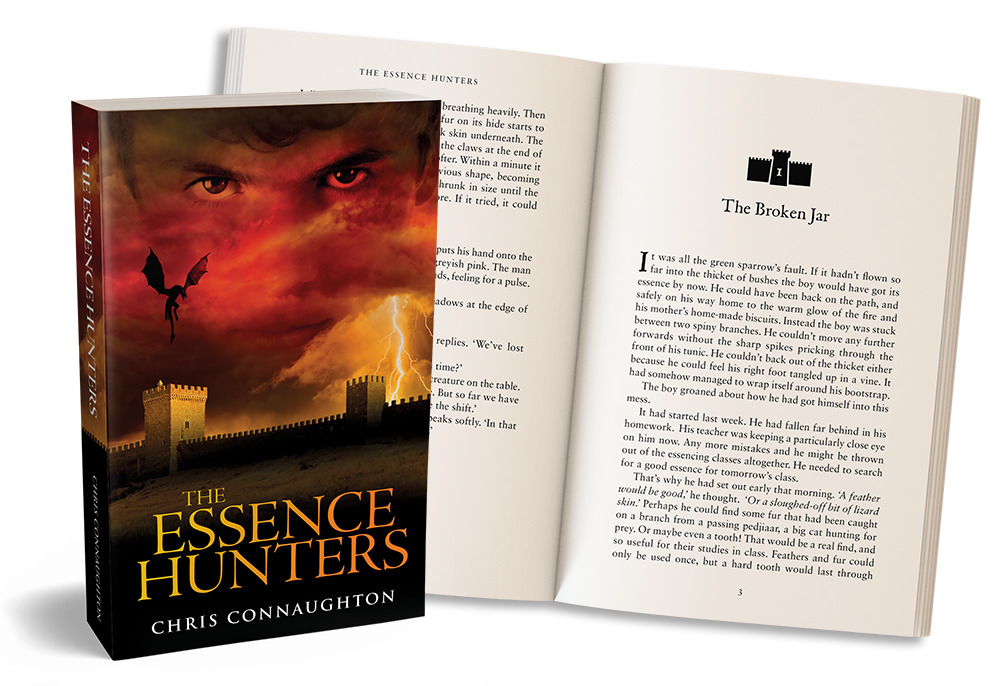 Front Cover and Chapter Start
Book page layout design using client supplied Word file
The cover design turned out spectacularly, and the inside layout of pages was nicely laid out with particular attention to detail was given in choosing the right font for this age group. As well as the cover design and page layout for this fantasy novel, we also produced some marketing material, including:
A3 poster
A5 leaflet
A4 flyer
Book mark.
Social media adverts for Twitter, Facebook etc.
Have a look at our other cover designs in our gallery.